Weiss Kreuz (ヴァイスクロイツ, Vaisu Kuroitsu, lit. German for "White Cross") is a series about four assassins that work in a flower shop. In addition to the two seasons of anime and one OVA series, the Weiss Kreuz franchise also includes a light novel, two manga series, and several drama CDs. Media Blasters released the anime in the North America as Knight Hunters: Weiss Kreuz.
Synopsis

"Hunters of the night, deny these evil beasts their tomorrow!"

Weiss Kreuz is an elite group of assassins working to eliminate extreme menaces to Japan. It is comprised of Aya, a skilled katana fighter, Ken with metal claws, Omi who wields various projectile weapons and Youji who uses lethal wires. A mysterious man of the Kritiker organization, known only by his code name: Persia, brings the various menaces to society to their attention. It soon transpires that many, if not all of their missions are in a way connected to the rich, powerful and politically influential Takatori family, one of Japan's most prominent clans.
Contributions can be made by anyone and everyone, but all you need is an email to use to create your own personal Wikia account to use across all the Fandom wikis! This allows you additional features.
If you have trouble getting started and are new to collaborative editing, check the wiki tutorial.
To create a new article page for the Weiss Kreuz Wiki, enter the article title in the box below:
Weiss Kreuz Wiki is a collaborative website about the anime based franchise of Weiss Kreuz. Check out the FAQ to help you get started! So far 3,825 edits have been made and 158 articles created, enjoy detailing official information!
Featured Image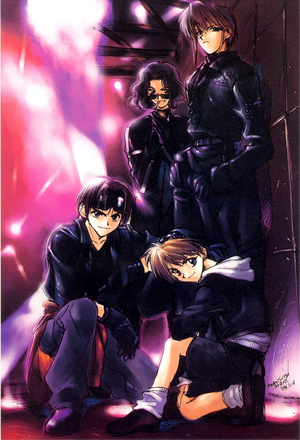 Community content is available under
CC-BY-SA
unless otherwise noted.